Terry "Doc" Dockery, Ph.D. is a Business Scaling Coach, speaker, and writer who is Founder and President of The Business Psychology Company. Since 1993 he has helped leaders in small to Fortune 500 companies to be happier and more successful.
He specializes in Business Transformation, and has a track record of doubling revenue and happiness at a minimum 10:1 Return On Investment with a money-back guarantee. His clients have won numerous national "Best Place to Work" awards.
He holds a PhD in Industrial/Organizational Psychology, and he has been interviewed as an expert on leadership and organizational high performance by USA Today, Forbes.com, CFO Magazine, and the Atlanta Journal Constitution.
He has served on the faculty of the U.S Chamber of Commerce executive training program and the Psychologically Healthy Workplace Awards committee of the Georgia Psychological Association. He has also served on numerous Boards of Advisers, and is currently most active with the Kennesaw State University Entrepreneurship Center.
In his spare time Terry is widely known as a man who puts the "harm" in harmonica. He plays and sings in a classic rock/rocking blues band that often performs free for nonprofit fundraisers and other worthy causes. He is a former professional musician who received the Lucille Award from B.B. King himself.
His proudest achievement, however, is his happy family.
---
Vision
To be best in class in Business Scaling services in our niche.
Mission
We help leaders in small-to-medium businesses become happier and wealthier, and we focus primarily in the Atlanta region.
Core Values

Have fun: everyone deserves to be happy
Make money: financial success is important to happiness
Do good: we treat people like we want to be treated
---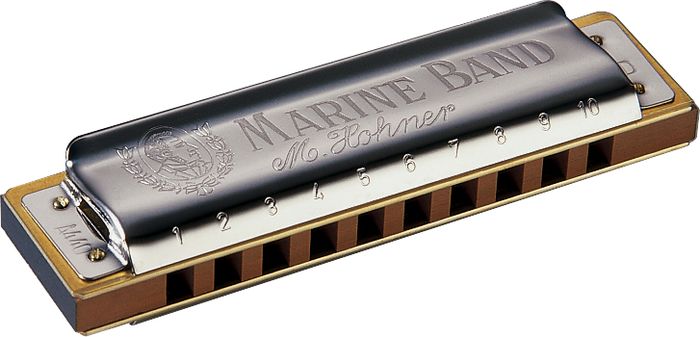 This is a classic Hohner 1896 Marine Band harmonica. It's a timeless marvel of creative engineering, simplicity, and joy–just like a good strategic plan for your business or your life.
---
The 12 Prime "Doc"trines (from the book)
Harness Happiness. "The drive for happiness is the most powerful force in life–harness it for business success."
Be Someone Worth Following. "Would you follow you?"
Focus Your Vision. "Stop making glacial progress on a thousand different fronts and focus."
Value Your Values. "You can't be a great leader without first being a great human being."
Field a Pro Team. "When a pro team competes against a high school team, the outcome is a foregone conclusion."
Don't Turn Eagles Into Turkeys. "Let people do what they love and what they're good at."
Win With Win-Win. "Resolving inevitable conflicts constructively is essential to building a high-performance business."
Measure Success. "It's a lot more fun and profitable to go somewhere than to go nowhere."
Clarify Roles and Accountability. "Teams can't be held accountable; only individuals."
Delegate. "Stop trying to be God and ask for help."
Create Teamwork. "Even Michael Jordan couldn't win without a strong team around him."
Institutionalize Innovation. "You can't outrun change–it's faster than you."